FIRECRACKER KID AND HIS LITTLE BRO
Wednesday, January 21, 2015
Sunday, January 4, 2015
Growing...
Otto has found a favorite spot in our living room, it's under the coffee table. Here he is around 10 weeks old and the next picture is from just the other day, about a month later. We give him a couple more weeks before there's no way he's fitting comfortably under here.
Our 2nd snow of the winter was last night, not more than a dusting, but enough to make this guy happy.
So far he's learning basic commands such as sit, stay, come, down and he's getting pretty good at them. Lots and lots of practice still to come but it's going well. His biggest issues are nipping at the kids while they're playing rough and jumping up on people he doesn't see often. Other than that, he's a snuggle buddy and likes his time outside playing and going on walks. We're very much looking forward to the warmer weather to take him hiking or to parks, so until then we might all be going a little bit crazy here in the house.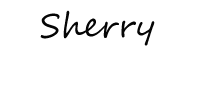 Lovingly written by

Sherry
at 12:22 PM
0 comments

Thursday, December 18, 2014
It's been 3 weeks since we picked up our new puppy Otto, and he has woven his little self right into our family so seamlessly that it almost feels like we've had him for years (ok, maybe not years...but definitely months). I'm not exaggerating at all when I say he's the best dog ever. I feel like we won the puppy lottery or something!
The boys adore him and Nick and I also soak in his cuteness, he's wiggled his way right into our hearts and has been a welcome addition. I realize I'm saying all of this and we haven't even had him a month, maybe I'll be signing a different tune once he's grown or as he goes through his "teenage" months. But for now, I'm quite happy with our little guy.
He sleeps quite a bit, much like a newborn does, but he sleeps though all the sounds and shrieks the kids make. He's
almost
potty trained, we are getting there. And he sleeps in his crate at nighttime and when we're away during the day. However, he's a smart little furball...he managed to unzip the crate door and get out while we were gone yesterday. I imagined the worst as I looked around the house for a pile of doo or a chewed up chair. We looked and saw nothing out of the ordinary, so maybe he wasn't out long or maybe he just knew, I can't be sure.
The amount of growing he's done in just one month is quite astounding. I think he was about 10lbs when we got him, and he's gaining daily. You can see a difference in the pictures below
This morning was his first experience with snow, you'd have thought he was in heaven. He LOVED it. It was fun to watch him and the boys play in it, but cleaning him off afterwords is no fun but still worth it.
Here are LOTS of pictures for your viewing enjoyment!
Our very first meeting!
First car ride home, he's a little unsure and was shaking
Quick pit stop
First Jeep ride
Look closely, all 3 of them are inside Otto's crate
First night home and he found a resting spot on Grandpa's foot
Ethan giving him kisses during his nap
Ethan taking him for a walk (he does this often)
In Alec's bed, Alec was very excited!
Helping with puzzles
Uh-oh, someone else loves Daddy Puppy too!
He won't be able to do this much longer!
Found a pillow and took a nap
Can you take in all that cuteness????
On a walk on the trails
These two cuddle a lot!
Shoes...it's all about the shoes.
This picture sums up how much he really loved the snow!
Having a new puppy is great, but having a goldendoodle is even better. :)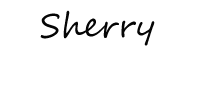 Lovingly written by

Sherry
at 11:22 AM
2 comments