Wednesday, December 21, 2011
Tuesday, December 20, 2011
Lovingly written by

Sherry
at 9:05 PM
1 comments

It has happened 3 times in the past couple of weeks--a stranger has commented on my "twins". Get your mind out of the gutter, I'm talking about the boys. All three times we've been at the grocery store, they've been bundled up in their jackets and sitting side-by-side in the huge truck-cart. "
Awwww, look at those twins, they are sooo cute!"
Once I just let it go and nodded and the other two times I told the ladies they weren't twins, two years apart actually (23 months, but who's counting).
Anyway, I have a hunch that as Alec gets older we might be hearing this a bit more. I don't see a huge resemblance but they are brothers, after all.
Alec trying to tackle Ethan.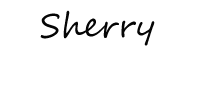 Lovingly written by

Sherry
at 2:32 PM
1 comments

Sunday, December 18, 2011
It feels like months have gone by since I last wrote a post, so I figured I'd better write something about Christmas before it's long gone!
We learned about "Elf on the Shelf" two years ago from my sister-in-law, at which time Ethan was too young to really understand the idea. So this year was perfect to adopt our own elf, the boys have had a lot of fun mornings searching for their elf. If you aren't familiar with the idea, it's really cute. There is a book called "Elf on the Shelf", and the book comes with your very own little elf. The story is simple, the elf sits on a shelf and watches the kids during the day and then while they sleep he makes a quick trip to the North Pole to report on their behavior to Santa. And then when he returns, he hides somewhere in the house so the kids have to hunt for him when they wake.
Ethan named our elf Snowflakey Elfie, we call him Elfie. He's a mischievous little guy and often finds himself in a mess come morning time. The very first thing on Ethan's mind each morning is where Elfie might be. Here are a few places he's been lately:
Snacking:
Locked outside after his trip to the North Pole:
Talking on his elfphone:
Hanging in front of Ethan's bedroom with his toothbrush:
Watching a movie on the iPad:
Alec gets very excited to find Elfie too, and throughout the day will point at him on the fireplace mantle saying, "Ehh, ehhh". We've reminded Ethan a number of times that his behavior is being watched all the time but it honestly hasn't helped much as far as whining goes, but it has encouraged him to share with Alec a little better.
We took the boys to see Santa last week, and as we predicted, Alec would scream and Ethan would love it. You can imagine what that picture looked like. Then Ethan was lucky and saw Santa again at his pre-school. He got to chat with him this time around and asked for a Spiderman bike and one of those grabber/reacher things that you pick stuff up with.
Merry Christmas!
Lovingly written by

Sherry
at 8:44 PM
2 comments